Can I apply For An MBA In UK Without IELTS ?
It is reliable to Study a degree in the UK without IELTS. The United Kingdom has reemerged on the map for overseas students looking to study overseas with a two-year stay following graduation. Many candidates continue to think about that whether they can get an MBA in UK without IELTS score. Though, Yes, now without meeting IELTS standards, overseas students can pursue MBA in UK universities without IELTS. These options are described below. IELTS and not all criteria can be fullfilled. You should be needed to meet English requirements for this. Such as presenting confirmation that you passed English with a grade of at least 70% in high school. Taking part in an online interview with the institution, or showing that English is the predominant language of instruction at your college.
Why MBA Abroad ?
Everybody thinks Why MBA abroad ? When it comes to earning a business and management degree that is recognized throughout the world. The MBA is said to be the most desired degree. Earning an MBA will equip you for today's business challenges with its challenging assignments and curriculum. Additionally, this curriculum helps students gain a broader understanding of problems when applied globally. The United Kingdom is a popular choice for students and young people seeking higher education.
Several essential qualities that MBA students look for in an MBA programme include:
Making your profile more valuable
Your MBA programme will give you the abilities you need to eventually advance to senior management roles. As a result, you will finally have the ability to create plans and drive the business. When in the past you may have only had little but important tasks to play.
A business advancement is connected with earning an MBA degree. People may begin to feel somewhat stagnate after spending a significant amount of time with a particular type of job responsibility. An MBA is sometimes the result of the desire to develop new abilities that will enable you to stay ahead of your colleagues and guarantee job advancement. You can become qualified for employment to which you were previously ineligible by reskilling, upskilling or simply training yourself in the same domain and approaching a familiar set of challenges via a business lens. It's understandable why top positions across a wide range of businesses have an MBA as a necessary qualification.
Gaining an MBA from a prestigious B-school will put you in a completely new category. You will get the opportunity to interact with some of the sharpest minds who will one day lead the business world at a top management school. It is a chance to interact with a variety of talented individuals from various communities, nations, and backgrounds. This will aid in enlarging your viewpoint on many crucial difficulties.
MBA programmes also give students the chance to seek sector specialisation. Today, employers seek people who can handle the complexities of the job while also being knowledgeable about the industry and the company. This will improve both your career possibilities and job prospects after earning your MBA.
Why Choose MBA In UK ?
The United Kingdom is regarded as a global leader in terms of high-quality educational procedures, coming in second place only to the United States as a top study abroad destination. The UK features four colleges in the top ten of the list of the top 100 globally renowned colleges, cementing the country's excellent reputation for its educational system. Literally the entire experience of getting an education is significantly influenced by the surroundings of an institution. Thus, depending on where you study, different business techniques would be covered. A professional can keep up with industry trends by practising a field within the top industry because doing so allows them to experience the field's most latest progress and developments.
Therefore, earning a master's degree in the UK, where it is done using the most up-to-date tools and approaches, will undoubtedly aid in students' general growth and assist in turning them into industrial professionals.
MBA In UK For Indian Students
The one-year length of the programme of MBA in UK is what draws in students from all over the world. The UK's one-year programmes, in contrast to other nations where the typical Mba degree lasts two years. Making it the perfect choice for working people who can't take long holidays. All age groups of learners are drawn to the course, especially given its shorter length. It is crucial that an MBA program's prospectus of admission to the best foreign programmes increase with its length. This draws experienced individuals who want to receive a high-quality education in a shorter amount of time.
MBA In UK Without IELTS For Indian Students
The UK is a popular destination for overseas MBA students. However, they are frightened by the idea of taking the IELTS. The great news is that you really can study for an MBA in UK without IELTS. Many universities allow applicants to pursue an MBA without taking the IELTS if they can demonstrate that they completed their prior degree using English as the primary instruction language. If you are an Indian, the colleges listed below allow you to apply for MBA programmes without having your IELTS scores. Instead, you can use your language test results.
You are not required to take the IELTS if you study from the below-mentioned boards and receive a grade of 65% or higher. The boards in question are:
CBSE
CISCE
Maharashtra
Karnataka
Tamil Nadu
Andhra Pradesh
IELTS-Free Entry Requirements In The UK
International students are primarily accepted for UK courses without IELTS if they meet the following three requirements:
Language of Instruction: English
Universities occasionally request the student's previous educational medium. The institution may accept you without IELTS if English served as the primary language of instruction for all of your courses. You must show that you completed your graduation in English in order to enrol in a master's programme in the UK without taking the IELTS exam.
Students may be required to appear in a live interview by some universities. This will enable the university to assess your level of English comprehension and make the appropriate decision. To be admitted to UK universities that do not need IELTS, you must successfully navigate this interview.
High School & Intermediate grades
Your high school or final year grades may occasionally be taken into account by universities. Universities might view, for instance, your 10th and 12th grade English test scores of more than 75% as evidence of your English language competency.
UK Education Without IELTS Requirements
IELTS-Free Application Process for UK Study
Do some research and make a short list of the UK universities and programmes you want to apply to.
Check your eligibility to enrol in UK universities without an IELTS score. On the university website, you can look for UK university rankings and eligibility requirements.
Examine all of the UK universities that don't require IELTS and decide which is ideal for your academic and professional goals.
You must submit an online application to the UK university or colleges you have chosen.
Video or Skype interviews
Following the shortlisting of your application, video interviews are conducted to evaluate your English language proficiency. Additionally, it demonstrates your desire to get accepted by universities. You must perform your finest in this interview if you want to be admitted to a UK university that does not require IELTS.
Costs of Education in the UK, including Tuition
If your video interview goes well, the UK universities you've qualified to without IELTS will send you a letter of approval. It serves as confirmation that you have been chosen for enrollment in the programme in which you expressed interest. The tuition for your chosen study programme must be paid next.
Request a student visa for the UK
IELTS is becoming a topic of discussion in relation to UK student visas. You can submit for a UK study permit without IELTS if you have the approval from a UK university that does not need it. By providing all the necessary documentation online, the application procedure can be completed. Here are the prerequisites for a UK student visa.
Universities In UK Without IELTS Test
With campuses in Bedfordshire and Buckinghamshire, the University of Bedfordshire is a public research university in England. Although the University of Luton was established in 1882, it only received university status in that year.
Both Luton and Bedford, two major cities north of London, are home to the University of Bedfordshire. Both of the University of Bedfordshire's main campuses, which are located in Luton's downtown and the borders of Bedford, offer on-campus housing. The University also offers nursing and midwifery degrees at two locations: Butterfield Park, which is outside of Luton, and Oxford House in Aylesbury, which is the Buckinghamshire campus. Postgraduate Business School is located at Putteridge Bury, which is the fifth location.
At the University of Bedfordshire, which was founded in 2006 and enrols about 20,000 students from more than 120 nations, more than £130 million has been spent on new and renovated buildings. Athletes competing in the 2015 Rugby World Cup and the London 2012 Olympic Games were housed in the sporting venues.
In London and Kent, the United Kingdom, there is a public institution called the University of Greenwich. Woolwich Polytechnic and Thames Polytechnic were some of its previous names. The university's main campus is at the Old Royal Naval College, which is situated in the Royal Borough of Greenwich together with its Avery Hill campus.
The University of Greenwich, which combines campuses in London and Kent and is based on a world heritage site beside the Thames, is home to some 35,000 students from over 130 different countries.
The Institution of Greenwich, a top-tier contemporary public university, offers a variety of courses through its Faculty of Liberal Arts and Sciences, Business School, Faculty of Education and Health, and Faculty of Engineering and Science.
The University performed strongly in recent National Student Surveys, with Greenwich teachers and courses gathering high marks. Business Administration, English and English Language Teaching, Computer Security and Forensics, Technology with Games Development, Financial Mathematics, Midwifery, and Public Health are among the departments at the university that excel in terms of student satisfaction. Nursing Studies and Children's Nursing, both part of the university's Diplomas of Higher Education, achieved excellent scores.
The University of Greenwich has received five Queen's Anniversary Prizes for Higher and Further Education and has invested more than £80 million in teaching, athletic, and social facilities over the past five years at its three campuses.
A public research university called Middlesex University London is located in Hendon, northwest London, England. The university's name derives from the fact that it is situated within the old Middlesex county borders.
For more than 140 years, Middlesex University has offered the greatest education to students in the area. Popular public university in Middlesex, United Kingdom. The previous name of the university was Middlesex Polytechnic University. In 1992, it was granted university status. The university decided to break its departments into separate academic schools in 2012. Middlesex Admission is more competitive because to its 57% acceptance rate. The Middlesex University Ranking was announced and ranked among the top 100 institutions in the UK by a number of well-known international ranking sites, including Times Higher Education, US News, QS, and others. According to the QS Rankings, Middlesex University is in the top 751-200 universities in the world.
When it comes to campuses, Middlesex University has three different locations: one each in Mauritius, Dubai, and London. To assist and improve the learning experience for students, we collaborate on research and share best teaching practises. Also available to students is the chance to move between campuses for a truly global education. May be you can see the neo- georgian architectural style in london campus. In addition to a central library with thousands of books and 24-hour access for students, a new learning resource centre was also constructed.
The Middlesex University offers popular courses including arts and design, business, engineering, etc. in both postgraduate and undergraduate degrees. The Faculty of Arts & Creative Industries, Faculty of Professional & Social Sciences, and Faculty of Science & Technology are the three main faculties that offer Middlesex courses.
De Montfort College In the English city of Leicester, there is a public university called Leicester. It was created in 1992 as a degree awarding authority in compliance with the Further and Higher Education Act. Simon de Montfort, an Earl of Leicester in the 13th century, was the inspiration for the name De Montfort University. One of the best investments a student can make is attending
De Montfort University
(DMU), where undergraduates earn an average of £24,000 within six months of graduating. More than 100 new businesses are started by its own students each year, and Frontrunners, DMU's campus-based placement programme, enables current students to apply for a variety of work placements within the university, putting what they learn in the classroom into practise at the workplace. This university encourages its students to develop their entrepreneurial flair.
De Montfort University is a global university with about 26,000 students and 2,600 academic members. DMU is located in the multicultural city of Leicester, England. De Montfort University annually attracts around 2,500 international students from 130 countries. The Teaching Excellence Framework recognises this university as a Gold-rated institution. A DMU graduate can work for famous brands such as the BBC, HSBC, Nike, BMW, and others and win Oscars.
By selecting DMU, you will become a member of a vibrant and innovative student body that is driven to take advantage of all the opportunities available to them. The university takes pride in its ability to bring together world-class research, excellent teaching, and strong ties to industry. Over 170 of its courses have professional body accreditation.
Postgraduate students gain from academic instruction that directly supplements professional experience and is informed by cutting-edge research, ensuring you profit from advancements in your field of study. We offer a wide variety of courses to help prepare you for some of the professions and industries that are expanding quickly and offering lucrative careers, including IT, management, law and criminology, the creative industries, environmental and sustainable industries, and the health and life sciences sector.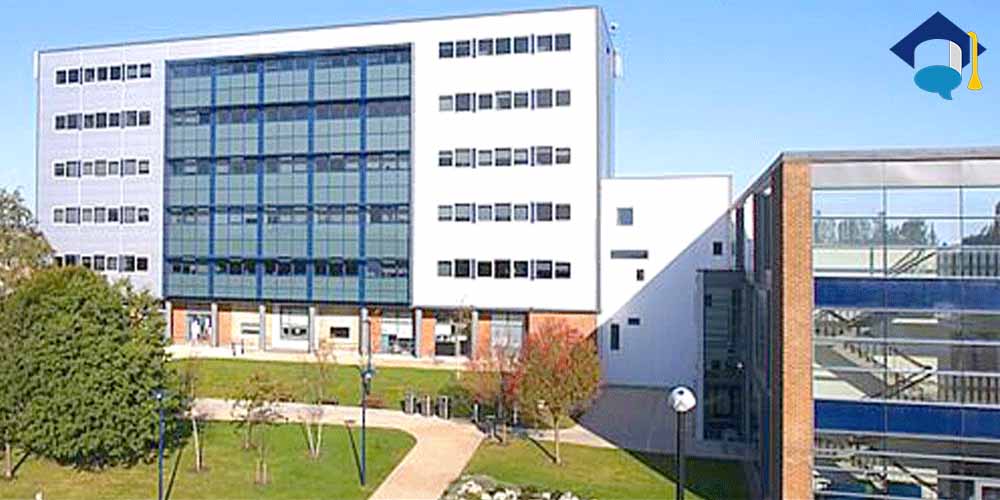 Sunderland Technical College was founded in 1901 and became Sunderland University in 1992. It has four campuses: two in Sunderland on England's northeast coast, one in London where studies business, tourism, and nursing degrees, and a new one in Hong Kong. The University was founded in 2018 as one of only five new medical schools in the UK to resolve the regional imbalance of medical education places across England and to promote access to the medical profession. In September 2019, the first group of students will enrol in the School of Medicine.
Sunderland University has international communications to business and industry, as well as close cooperation with a number of major blue-chip companies. Many students who pursue degrees do work placements with these businesses; the connections are especially strong in both media and engineering.
More than 2,000 undergraduate and graduate students from all over the world are served by the University of Sunderland in London, which is located in Canary Wharf, the hub of Europe's most significant financial centre. The campus provides students with a dynamic learning environment by combining world-class instruction with cutting-edge infrastructure and services.
West Ham Technical Institute, which is now known as University of East London (UEL), was founded in 1898. In 1992, it was given university status. In the centre of London, there is a public research university called UEL. The institution has three magnificent campuses in the heart of London. The campuses are known as University Square Stratford Campus, Docklands Campus, and Stratford Campus. The Latin phrase "Scientia et votorum impletio," which means "Knowledge and the fulfilment of promises," serves as UEL's corporate motto.
The Stratford Campus, the Docklands Campus, and the University Square Stratford Campus are the three locations where the University of East London has campuses. The University of East London is made up of six schools: the School of Architecture, Computing & Engineering, the School of Arts & Creative Industries, the School of Education & Communities, the School of Health, Sport & Bioscience, the School of Psychology, the Royal Docks School of Business, and the School of Law. Both undergraduate and graduate courses from the University of East London are offered at these institutions. The University of East London offers more than 120 postgraduate programmes in addition to more than 160 undergraduate programmes. More than thousands of students apply to study in University of East London every year.
Students are provided with housing on the University of East London campus. One of the few colleges in London that provides housing on campus is UEL University. Your choice of living arrangement will affect the cost of your accommodations. The UEL is committed to giving students the best education possible and offers a variety of scholarships to help students. Students who achieve academically and athletically are eligible for the University of East London Scholarships. Students can verify their international, sports, postgraduate, and undergraduate scholarships.
Teesside University is a publically funded membership of the University Alliance, a community of colleges and universities that prioritise technical and professional education, training, innovation, and other related factors. Founded in 1930 as Constantine Technical College, it was renamed a polytechnic in 1969, and the Privy Council approved the establishment of 14 new universities in 1992. With over 2,300 employees, Teesside University claims to employ more people than any other university in the area. It is an Apple Distinguished School and Europe's first Adobe Creative Campus.
The main campus of the institution is located in Northeast England's Central Middlesbrough. Teesside University has five academic schools: the School of Computing, Engineering, and Digital Technologies, the School of Health and Life Sciences, the School of Arts and Creative Industries, and the School of Social Sciences, Humanities, and Law. Students can easily travel to numerous towns and cities in the United Kingdom by taking public transit. Trains between London and Edinburgh take 2.5 hours.
International students arriving from other countries can really be met at Teesside University, and an awareness in people will help them settle in. Support will be provided throughout the academic year through discussions with foreign student advisors, seminars and presentations with local and university authorities, and other activities.
Check the qualifying conditions and criteria of all universities in UK before going to any Mba admission in the UK without IELTS.