The UK is a global leader in education, particularly in the fields of science, art, engineering, design, law, finance, and business administration. Every year, here admits over 6,000 international students to programmes ranging from PhDs to English language instruction for study in UK. The UK's well-respected educational system allows for the option to combine courses from different fields of study, allowing you to customise your degree to suit your interests. Are these answers sufficient to the question, "Why study in UK?"
If you are seeking for a reason to study in UK. We have discussed a number of benefits of study in UK on this page. Browse the website and make plans to move to the UK for higher education
Why Study In UK?
Why is the UK a better place to study than other nations? The United Kingdom's 15 states are represented in the QS Best Student Cities 2023 rating. The significance of UK education among international and Indian students is made abundantly obvious by this. In addition, there are 164+ colleges, universities, and business schools in the nation. In the QS World University Rankings 2023 list, 89 out of 1300 universities are ranked.
As a result, a student may choose to continue their studies in UK. In addition, colleges provide fantastic courses, a vibrant campus community, high standards of instruction, scholarship opportunities, resources for finding part-time employment, and more. Let's examine these benefits in greater detail as we examine the benefits of studying in the UK.
Top 10 Benefits for Studying in UK
There are many advantages to studying in UK for Indian students, from the top-notch colleges to the exciting multicultural environment. Here are the top 10 reasons for overseas students to study in UK.
Excellence in universities in UK
When someone asks why they should study in UK, one of the first responses is that the country is home to some of the world's most prestigious universities. Universities in UK, such as the Universities of Oxford and Cambridge, are known for their quality education.
The fact that the UK is home to 89 of the 1300 institutions in the world, according to the QS World University Ranking 2023, can be used to evaluate the level of education in UK. In addition to this, the UK is home to a large number of universities where you can receive a best education.
Versatility
Don't question why you chose the UK for your education or why you should. The versatility provided by the educational institutions is one of the primary benefits of studying in the UK for students. In the UK, students are free to combine disciplines they are passionate about to create their own courses at universities, other colleges, and business schools.
So you can improve your chances of finding employment by combining academic instruction with occupational training. Thus, they are free to use their imaginations and learn the skills they demand.
Absolute Performance and Approval
if you decide to higher studies in UK. You may be sure that your further education will be of the highest calibre. The Quality Assurance Agency (QAA) regularly inspects each institution to make sure that the standards established by the government for teaching, learning, and research are upheld.
Because of these tough examinations, undergraduate and graduate studies in the UK is highly respected throughout the entire world. Your professional prospects can rapidly improve with a degree from a prestigious UK university.
Experiment
One of the top locations in the world for conducting the best scientific research is the UK. Universities in UK are famous for their cutting-edge technology and infrastructure, which allow students to carry out important and life-changing research in a variety of subjects, from the social sciences to the life sciences. Studying research-based programmes is one of the best motivations to study in UK for international students.
Post-Study & Job Opportunities
International students are now able to stay in the UK after finishing their studies because to the "New Graduate Route," which began on July 1, 2021. After completing their undergraduate or graduate degree, international students are allowed to stay in the UK for two years and find a job there. For PhD holders, the time period is three years. Students who want to use the Graduate Route must submit a fresh visa application and pay the visa fee as well as the annual Immigration Health Surcharge.
Varieties of Culture
The opportunity to truly experience cultural variety is one of the key reasons, aside from academics, to select the UK for study abroad. UK is a great destination for students to meet and get to know individuals from other cultures because it is home to people from all over the world. This nation is populated by a wide range of cultures, religions, languages, world-famous festivals, and many other things.
Skills Development of Students
The education system in universities in UK is carefully planned out and created to give students the best learning opportunities. With the help of this method, kids can think logically, develop a wide range of abilities, and be inspired to be creative. Universities in UK also help students create beneficial networks and interactions that can boost their careers.
Accessibility
The affordability of higher study in UK is another substantial advantage. This is so because completing a degree in the UK takes less time than it does in other nations. Therefore, you spend less in university fees.
In the UK, a postgraduate degree can be earned in just one year and an undergraduate degree in just three years. In comparison, the majority of other nations require at least four years to complete an undergraduate degree and two to three years to get a postgraduate degree.
Opportunity To Improve Language Skills
Nowadays, every industry wants candidates who speak English fluently. Furthermore, there is no better approach for a learner to improve language skills than to do it in the nation of origin. Students can improve their English language abilities while studying in the UK. This improves their chances of finding jobs anywhere in the world.
Free Health Care and Insurance Services
One of the major advantages of studying in the UK is that foreign students can benefit from the great healthcare and insurance offered by the NHS (National Health Service).
While studying in UK, international students have a right to free medical care. Students must pay an extra Immigration Health Surcharge in addition to the student visa fee in order to be eligible for these benefits.
Entrance Requirements
In the UK, the following three criteria must be fulfilled in order to be admitted to an institution of higher education:
· A great academic record.
· Strong English language skills.
· sufficient financial resources.
It should be noted that universities in UK have a great deal of autonomy, set their own academic admission criteria, and are free to make their own decisions in certain situations.
Visa Process
Procedures are in place at the British High Commission in India to make the visa application process easier. Student visa applications should be submitted at one of the centres run by Visa Facilitation Services (VFS).
In addition to gathering the necessary documentation, VFS will also collect the student's biometric data, which will comprise a digital fingerprint scan and a photo. Along with a passport, a current photograph, and a receipt for the visa fee. After submitting their paperwork, students must participate in a brief interview with a visa application centre interviewer.
All applications submitted to VFS are then immediately sent to the applicable Deputy High Commission. The British High Commission's Entry Clearance Officer or the applicable Deputy High Commission will review your visa application and make the final decision on whether you need to schedule an interview or not. The student may be asked to collect their passport from the VFS office, or it may be delivered directly to their home or place of work if their visa application is approved and their passport has been verified with the proper UK visa. 95% of settlement applications are processed within 12 weeks.
Required Test
If English is not a student's primary language, they will need to prove their English competence before starting their studies by getting an English language qualification for study in UK. The minimum criteria are listed below, but certain programmes may have higher requirements for admission.
a) The average IELTS Exam score ranges from 6.5 – 8, generally. Reading, Listening, Speaking, and Writing are the four IELTS components that are evaluated to determine the average band score.
b) Some universities in UK have a minimum score requirement of 213 (CBT) or 550, while others have a 250/600 (CBT/PBT) requirement (PBT). Some demand for an iBT score of 115 for TA/RA.
c) While the majority of top B-schools demand a GMAT Exam, many other reputable business institutions will take your profile into consideration for admission to their Business and Management degree without a GMAT score.
You can apply in one of the many business colleges for masters in the UK without IELTS, GMAT, or other exams.
Accommodation
Accommodations are one of the essential parts that a student moving to study in UK has to think about. The university and the private sector both offer common apartments, which is what students are expected to live in. The university provides shared rooms with or without kitchens in what are known as residential colleges, where a member of the staff stays. The majority of first-year students select this type of housing, which is mostly suitable for single students. Private rental includes apartments that are rented out and can be shared, which lowers the cost of living for students.
It's also available for students to homestay, which gives them the chance to experience British life style and culture in their own house.
Colleges & Universities in UK
There are more than 160 colleges and universities in UK to choose from, so it's important that you know everything you need to know about where to go and what to study before applying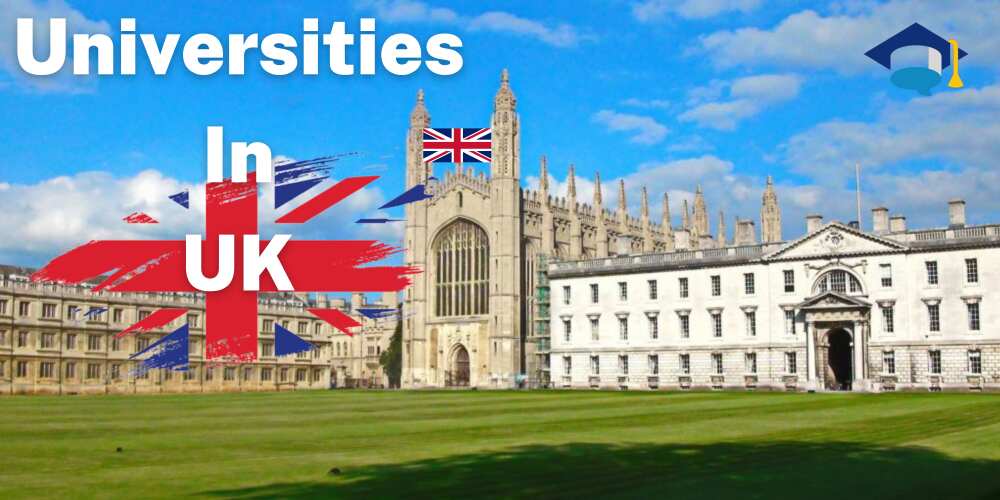 List of Colleges & Universities in United Kingdom
Anglia Ruskin University
Aston University
British School of Marketing International
Bath Spa University
Bangor University
Bellerbys College
Birmingham City University
Brunel University London
Birkdale School
City University of London
City of Glasgow College
Coventry University Main Campus
Coventry University London Campus
Canterbury Christ Church University (GUS)
Cranfield University
Aston University (Via CEG On Campus)
Birkbeck University of London (Via CEG On Campus)
Goldsmith University of London (Via CEG On Campus)
Queen Mary Univertity of London (Via CEG On Campus)
Royal Holloway University of London (Via CEG On Campus)
Royal Veterinary College, RVC (Via CEG On Campus)
The Courtauld Institute of Art (Via CEG On Campus)
UCLAN University of Central Lancashire (Via CEG On Campus)
University of Hull (Via CEG On Campus)
University of Reading (Via CEG On Campus)
University of Liverpool (University of Liverpool International College) (Via Kaplan)
University of Nottingham (The University of Nottingham International College) (Via Kaplan)
University of Sunderland (Via CEG On Campus)
London South Bank University(LSBU) (Via CEG On Campus)
London Metropolitan University -ECA Group
Oncampus London (Via CEG On Campus)
University of Southampton (Via CEG On Campus)
Centre for English Studies(CES) -Edinburgh,Harrogate,London.Oxford,Worthing,Leeds
Central Film School London
De Montford University
De Montford University – WEBA Group
Durham University
Hampstead FineArts College (Via Dukes Education)
Cardiff SixthForm College (Via Dukes Education)
Rochester Independent College (Via Dukes Education)
Earlscliffe (Via Dukes Education)
St Andrews College (Via Dukes Education)
Edinburgh Napier University
Exeter College
Glion Institute of Higher Education -London (Via Sommet Education)
Glasgow Caledonian University -London,Glasgow & Scotland
Gibraltar University
Glyndwr University (Africa/EU)
Grammar School At Leeds
Heriot Watt University
Holmes Education Group
University Of Creative Arts -Holmes Education Group
UWE Bristol (UWE Bristol International College) (Via Kaplan)
University of York (University of York International Pathway College) (Via Kaplan)
Learn Direct
Le Cordon Blue -London
Leeds Beckett University
Liverpool John Moores University
London South Bank University
Lancaster university
Middlesex University of London
MPW – Cambridge,Birmingham,London
Masters Design Lab
Northumbria University
Nottingham Trent University
Nottingham Girls High School
New Durham College
CRIC Anglia Ruskin University -Cambridge (Via Navitas)
Birmingham City University (Birmingham City University International College) (Via Navitas)
Brunel University London (London Brunel InternationalCollege) (Via Navitas)
Robert Gordon University (International College Robert Gordon University) (Via Navitas)
Swansea University (The College Swansea University) (Via Navitas)
University of Hertfordshire(Hertfordshire International College)(Via Navitas)
University of Leicester (Leicester Global Study Centre)(Via Navitas)
University of Northampton(The University of Northampton International College)(Via Navitas)
University of Portsmouth (International College Portsmouth)(Via Navitas)
University of Worcester -Holmes Education Group
University of Bedfordshire -Holmes Education Group
St Marys University -Holmes Education Group
University of Chichester -Holmes Education Group
INTO -City University of London
INTO-Glasgow Caledonian University
INTO London World Education Centre
INTO-University of East Anglia
INTO-University of Exeter
INTO-University of Manchester
INTO-Queens University Belfast
INTO-University of Gloucestershire
INTO-University of Stirling
Keele University
Kingston University
Queen Mary Univertity of London (Via Kaplan)
University of Birmingham (Via Kaplan)
Bournemouth University (Bournemouth University International College) (Via Kaplan)
Kaplan International College (KIC) London (Via Kaplan)
Nottingham Trent University(Nottingham Trent International College)(Via Kaplan)
University of Brighton (University of Brighton International College) (Via Kaplan)
University of Essex (University of Essex International College)(Via Kaplan)
University of Glasgow (Glasgow International College)(Via Kaplan)