Want to study in Nepal? There are many more reasons to satisfy you to study in Nepal. The Himalayas are located in Nepal, which is also known as the "top of the world." Nepal's picturesque landscape and fascinating culture do not adequately convey the modernism that has swept over the country. Moreover, Nepal's education system has been advancing quickly to keep up with institutions throughout the world.
The new education system in the world is being led by 14 universities in Nepal. Nepal is renowned for its universities, incredible infrastructure, and low tuition costs. It also offers courses in engineering, science, and medicine. Many students travel to this country because it is economical, has recognized universities, and has a thriving job market. Nepalese universities have expanded their programs to study in Nepal for international students, research, and facilities to draw in a sizable foreign student body despite having the world's newest educational system. Nepal education ranking in world history since its early days.
Why should you choose to study in Nepal?
Hindu and Buddhist heritage is present in Nepalese culture. As a result, attending university in Nepal is very different from doing so in the UK, USA, or Canada. Since living in Nepal is slower, quieter, cheaper, and more tranquil than anywhere else in the world, it is more like earning a degree while on vacation. Studies in sociology, politics, and religion have a long history in Nepal. Universities in Nepal provide courses on the two biggest religions—Hinduism and Buddhism—but these courses necessitate a 21st-century research perspective. Student visa Nepal is very cheap than other countries
Top Universities of Nepal and Courses offered in Nepal
Tribhuvan University and Kathmandu University are the only two universities in Nepal to make the Times Higher Education ranking. If you want to study in Nepal, you can pick from the following list of the top university of Nepal.
●     Tribhuvan University
●     Kathmandu University 
●     Mid Western University 
●     Lumbini Buddhist University 
●     Pokhara University
●     Purbanchal University 
●     Agricultural and Forestry University
●     Nepal Sanskrit University 
●     Far Western University 
Tribhuvan University
The oldest and biggest university in Nepal, Tribhuvan University, is situated in the historic city of Kirtipur. For all overseas students, this distinguished institution offers more than 4000 undergraduate and graduate courses. The top courses like MBBS in Nepal, BSc, MSc, and BE and many more courses available at any Nepali university are offered by the technical institutes of TU. The tuition fees here are lower because this university is publicly supported. A prominent graduate and chancellor of Tribhuvan University are Sher Bahadur Deuaba, the current prime minister of Nepal.
●     Bachelor of Information Management
●     Bachelor of Business Studies
●     Bachelor of Business Administration
●     Bachelor of Travel and Tourism Management
●     Doctor of Philosophy
●     M.Phil. – Master of Philosophy
●     Master of Public Administration
●     Master in Travel And Tourism Management
●     Master of Hospitality Management
●     Post Graduate Diploma in Computer Application
Kathmandu University
One of Nepal's oldest universities, Kathmandu University, prides itself on offering the best education possible to develop future leaders. This is demonstrated by the university's motto, "Quality Education for Leadership." In Nepal, Kathmandu University has numerous campuses that grant undergraduate, graduate, and research degrees in the humanities, law, engineering, medical, business, and social sciences.
●     B.Sc. Applied Physics
●     Bachelor of Technology in Environmental Engineering
●     Bachelor of Pharmacy
●     B.Sc. Environmental Science
●     B.Sc. Human Biology
●     M.Sc. Environmental Science Master in Pharmacy
●     MS by Research (Pharmaceutical Sciences)
●     MS by Research (Biotechnology)
●     MS by Research (Environmental Science)
Pokhara University
Pokhara University is regarded as one of the top universities in Nepal for its scholarship offerings. This prestigious university, which is located in Pokhara, a major city, has teamed up with local, regional, and worldwide colleges to put Nepali universities on the map of the world of higher learning. Science and technology, business studies, humanities and social sciences, and health sciences are the four faculties at Pokhara University. As Chancellor of this university, the Prime Minister of Nepal is in charge. 
●     MBA – Master of Business Administration
●     MBA Global Business
●     MBA Finance
●     MBA Executive Master of Healthcare Management
●     Master of Computer Information System
●     Post Graduate Diploma in HealthCare Management
●     Bachelor of Business Administration
●     Bachelor of Healthcare Management
●     Bachelor of Hotel Management
Purbanchal University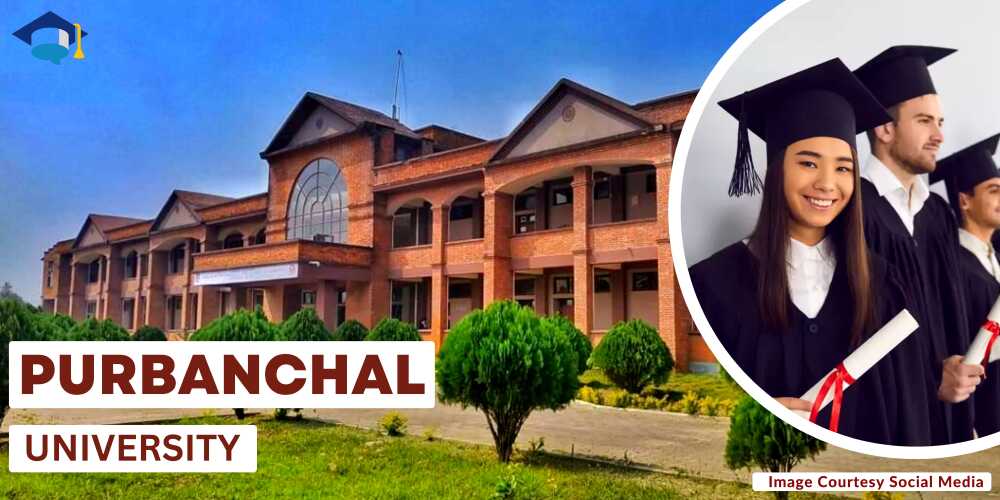 To begin rural development, this university in Nepal was established to assess, plan for, adjust to, fine-tune, and engage in public discussion about local issues. One of the newest universities, Purbanchal, offers undergraduate and graduate degrees in the arts, management, engineering, science, technology, and medical sciences. It also offers programs in rural development, education development, and management.
●     Bachelor of Business Administration
●     Bachelor of Fashion Design
●     Bachelor of Commerce Studies
●     Bachelor of Hospitality and Catering Management
●     Bachelor of Hotel Management
●     Bachelor of Travel And Tourism Studies
●     Executive Master of Business Administration
●     MBA – Master of Business Administration
●     Master of Public Administration
●     Master of Tourism Studies
Agricultural and Forestry University 
A large Agricultural and Forestry University was created in Nepal by combining two agricultural campuses of prestigious universities. This institution is dedicated to improving the agricultural and forestry workforce and advancing research in these fields through education. This university offers programs in forestry, agriculture, animal science, fisheries, veterinary medicine, and natural resource management.
●     BSc in Forestry
●     BSc in Agricultural
●     Msc in Forestry
●     Msc in Agricultural
Eligibility for studying in Nepal
Universities in Nepal provide the most unusual courses in every discipline, as you may already be aware. Their motto also calls for a calm approach to modern schooling. The following criteria must be met if you want to attend one of these prestigious colleges to study:
●     A bachelor's degree is required for postgraduate degrees and a minimum of 12th-grade education for undergraduate degrees.
●     All of your academic records
●     The entrance exam of a university
●     Entrance test specific to the course (NEET, JEE and other medical entrance exams)
●     Purpose Statement
●     Recommendation letter
●     Resume
●     Several colleges in Nepal don't require proof of English competence because the nation isn't primarily an English-speaking one.
Admission procedure in Nepal
The following is the Nepali college admissions process:
●     Use the university portal to apply.
●     Send the documents' scanned copies.
●     Receive the letter of invitation within 48 hours.
●     Register and pay the fees.
●     Make a visa application.
●     Within two weeks, obtain the visa.
●     Specify the arrival date.
●     Get on a plane and start going to your lectures there.
(Students from India who wish to study in Nepal do not require a passport or visa.)
Student Visa Process
Requirements of Student Entry in Nepal
Anyone from outside Nepal planning to enter for educational purposes should:
●     To make it easier for him or her to enter Nepal, get a visa (if necessary).
●     Enter Nepal only from and through authorized entry points.
●     To the immigration officer at the port of entry, provide a current passport.
●     Declare your reasons for entering Nepal, including the admission notice facility.
●     After entering, proceed to the designated immigration office to receive a student permit for Nepal.
Visa eligibility
The requirements below must be followed.
●     A candidate must present a letter of acceptance confirming that they have been given a spot on a full-time programme of study at a reputable educational institution.
●     Candidates must be able to show that they have the resources necessary to support themselves in the nation.
●     The entire payment of the course costs must be documented.
●     The arrangement of private medical insurance, along with supporting documentation, is required.
●     At the conclusion of their study year, candidates must have a clear intention to return to their home country.
Scholarship
Every college has their own scholarship program which can be found on their official website. The colleges of Nepal provide 80-40% scholarships for the students who have got more than 80% in 10th and 12th standards. Apart from that there are several scholarships from the government which are only for Nepalese students. You can directly apply for the scholarship program through your university and can apply for some private scholarships.
Hostels, Library and Food Facilities in Nepal
Hostels
Almost all the colleges provide hostels and food for their both national and international students.
●     More than 500- 800 students can be accommodated in the college hostel.
●     In order to facilitate and provide convenience for Postgraduate students, the hostel offers different facilities for males and girls in addition to a separate hostel.
●     With round-the-clock security, wardens, caretakers, etc., all of the hostels offer exceptional support to students.
●     In order to effectively oversee the Campus security requirements, the College employs the services of an internationally recognised, experienced security agency that works in coordination with the local police.
●     The college officials have excellent control over the students. Only during visiting hours and with written authorization from the authorities are visitors permitted to meet the students.
●     The hotel's rooms are furnished with a sharing arrangement of two to three beds and come with the bare necessities.
●     The College owns a fleet of vehicles that are continuously utilized by students and employees to travel between the medical college, hospital, and dorms.
●     The administrative office helps students and their guests make in advance travel plans and directly manages arriving and leaving travels, including airport transits.
Food Facilities
The canteen serves sanitary food that is well-equipped and catered to the tastes of students from many nations and locations. The hostel mess offers excellent healthy, clean cuisine that is both vegetarian and non-vegetarian at a very affordable price.
Library
●     A computerized and air-conditioned library with a wide collection of books, journals, cases, and articles, as well as 24-hour internet access and Wi-Fi, is available in all the colleges
●     Aside from the central library, each of the departments has its own well-organized departmental library with a large variety of text/reference volumes and journals in the relevant and related fields.
●     For the teachers, postgraduate students/interns, and undergraduate students, separate reading areas have been built.
Courses offered and Universities for Study MBBS in Nepal
One of the most popular course is MBBS that offered at practically all colleges in Nepal. One of the most expensive programs to Study in Nepal. For MBBS admission in Nepal at all affiliated Colleges, Nepal Medical Commission conducts an entrance exam. To be admission to any of these Colleges, students—including Indians—must take and pass this exam. Colleges are affiliated with Kathmandu University, B P Koirala Institute of Health Sciences, and Tribhuwan University.
Below are the best medical colleges in Nepal that consistently place highly on medical rankings for MBBS programs:
Nepal university list for MBBS study in Nepal
●     Kathmandu University
●     B.P. Koirala Institute of Health Sciences
●     Tribhuvan University
●     Manipal College of Medical Science
●     Kathmandu Medical College